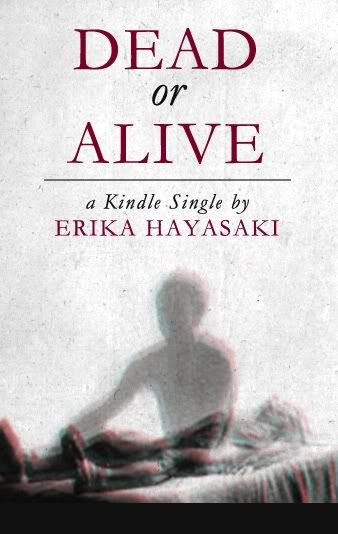 What happens after we die? Does our consciousness vanish at the moment of death? Or does it continue in some form?

Former Los Angeles Times national correspondent Erika Hayasaki sets out to explore the controversial science behind "near-death experiences."

The journey leads her to forge an unexpected bond with a distant family member who becomes her tour guide, teaching her not only how awesome it can be to die, but how precious it is to live.

You can purchase Dead or Alive for $1.99 here.
Kindle Singles are selected through Amazon's curated long-form journalism program. They usually run between 5,000 to 20,000 words — longer than an article, shorter than a traditional book. You do not need an e-reader, Kindle, or I-Pad to read them. Just download the Kindle App on your computer or phone.
For more background on Kindle Singles and other E-Singles read this piece from Quill & Quire, or this one from New York magazine.